Parkerhill Wellness Centre
Health is a state of BODY. Wellness is a state of Being
Comprehensive Range of Physiotherapy Services in Mississauga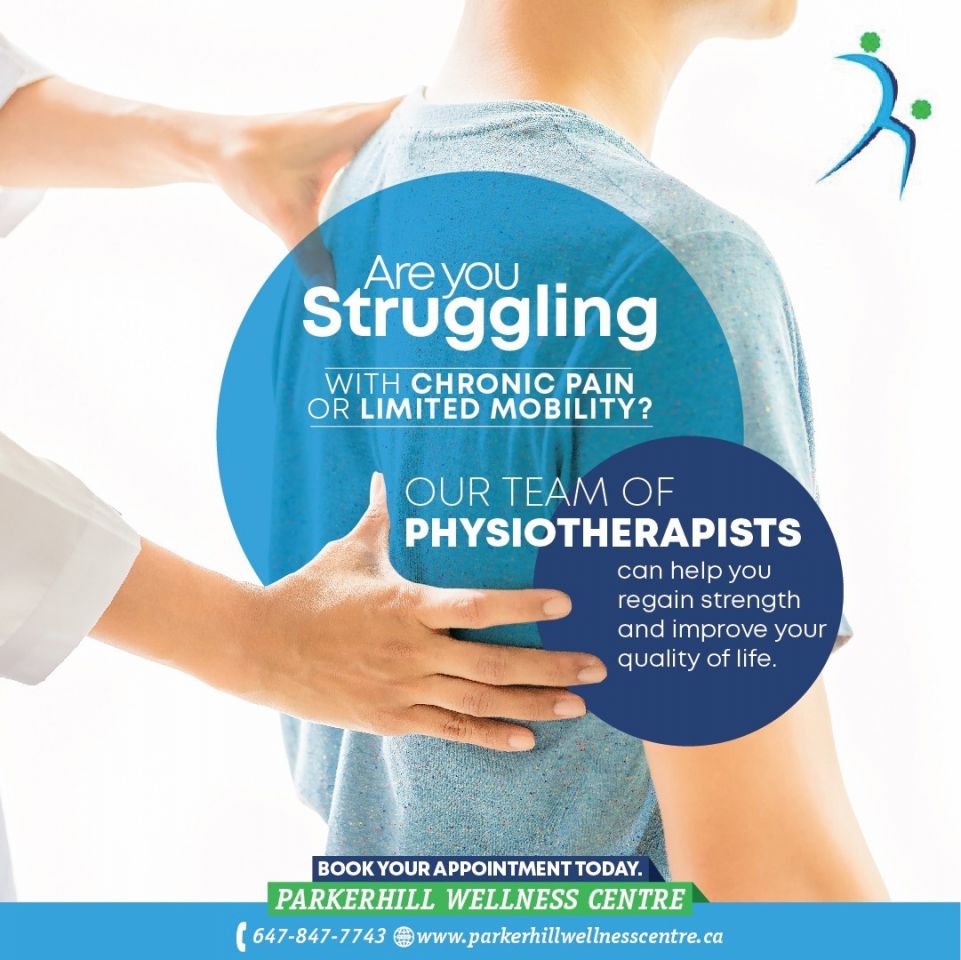 Physiotherapy is an excellent solution for those who suffer from physical ailments, such as pain and discomfort, and want to regain their mobility and flexibility. At our Mississauga clinic, we offer top-quality physiotherapy services that will help you achieve optimal health and wellness.
Our team of experienced physiotherapists will work with you to develop a personalized treatment plan that caters to your specific needs and goals. We use advanced techniques and technologies, including manual therapy, exercise therapy, and acupuncture, to alleviate pain and discomfort, promote healing, and improve your overall physical function.
One of the primary benefits of our physiotherapy services is the relief it provides for acute and chronic pain. We understand that living with pain can significantly impact your daily life, and we strive to help you overcome it. Our treatment plans focus on reducing inflammation, increasing range of motion, and improving strength and flexibility, all of which contribute to pain relief.
Moreover, our physiotherapy services can also help you recover from injuries, such as strains, sprains, and fractures. We will guide you through your rehabilitation process and help you regain your strength, balance, and coordination.
At our Mississauga clinic, we are dedicated to providing our clients with high-quality physiotherapy services that cater to their individual needs. Our goal is to help you achieve your health and wellness goals and improve your overall quality of life.
If you are looking for a reliable and effective physiotherapy service in Mississauga, contact us today to schedule an appointment. Let us help you achieve optimal physical function and get back to doing the things you love.